Twigas'House's team
Simon Chacha
I am Pastor Simon Chacha, the founder of Bethel Orphan Support Centre. My goal is to see the orphans gathered in one centralized area which they can call "home". Successfully achieving our aim of constructing and maintaining an orphanage – together with Twigas' House – would be a dream come true.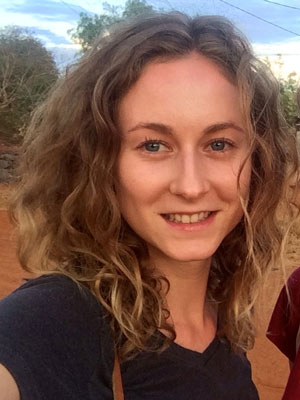 Sandrine
Hey, I am Sandrine and I am from Switzerland. I have always shown concern for the world at large and more particularly for humanitarian issues. My first humanitarian experience was in 2012 in Tanzania. Once immersed in this unique experience, a deep desire to collaborate with Chacha to support the orphans of Gairo started and became a dream of mine. In parallel, I completed my Masters Degree in International Studies and Diplomacy at SOAS University of London, which gave me close insight into the area of international cooperation and strengthened my understanding of international development.  One of the reasons for my motivation to undertake this project is that, as I can personally attest, small actions can have great impacts.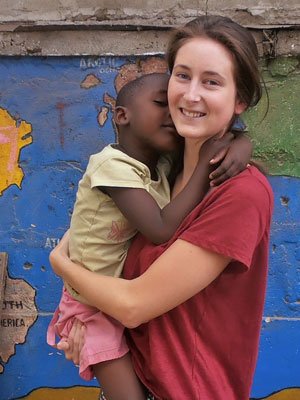 Lara
Hi I'm Lara, from Switzerland. I have always been deeply dedicated to human relations; friendships are what I value the most in life. I like to think that commitment, cooperation and compassion can make the world a better place. My background in International Studies and Diplomacy at SOAS University of London has brought me an understanding on international issues and taught me that any step, even the smallest is a valuable one on the long term. My first meeting with Chacha and the 250 orphans in Gairo in 2013 had a powerful impression on me as I witnessed his work and effective impact on community development. I am eager to commit myself to the improvement of these children's future together with the team.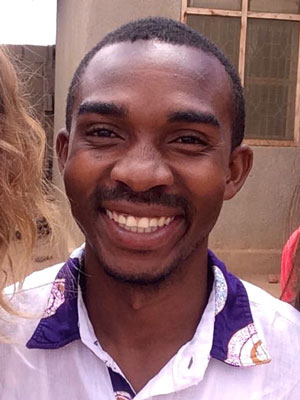 Elisha
My name is Elisha. I started volunteering at the Centre in 2008. I have always been involved in social work, specifically attending to people with mentally and physical disabilities, such as during a one year exchange program I was sponsored for in Norway. I am currently working as a state Chauffeur at the US embassy in Dar es Salaam. Currently I am the centre's coordinator and support coordination activities to government agencies and international visitors. I am very motivated and positive. I am very excited about this projects potential to directly add value to people's lives!
Thomas
I am Thomas, from Morogoro Tanzania. Currently, I work at Bethel as a translator and interpreter. In addition, I also provide computer lessons to the children of the centre. Thanks to my experience at Bethel, I am deeply committed in collaborating with Twigas'House in order to achieve our common goals.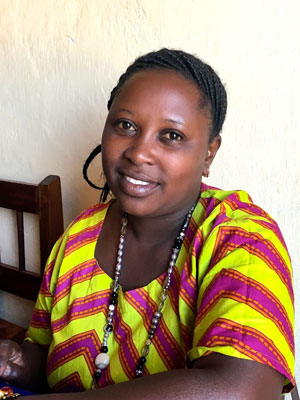 Milka
My name is Milka and I am a mother of two from Morogo, Tanzania. I am the matron and treasurer at Bethel. As a mother I love interacting and caring for the children and strive to give them a loving environment.
Nuru
I am Nuru, from Dodoma, Tanzania. I am the secretary of the centre. I'm a teacher by profession and so teach nursery every morning for children aged 5 to 7. My priority is to help the orphans get an education, it's the reason I got involved in this project.
Victor
Hi, I am Victor from Dar es Salaam, Tanzania, I am a form six student at Mbezi high school in Dar es Salam. My education has helped me develop a knowledge on social affairs and during my free time I try as much as I can to help my community. I believe that society can change from being dependent to independent, and that supporting an area such as Gairo will have a great impact on the community's development. Also, I am a big fan of Manchester United, and I love to sing and dance.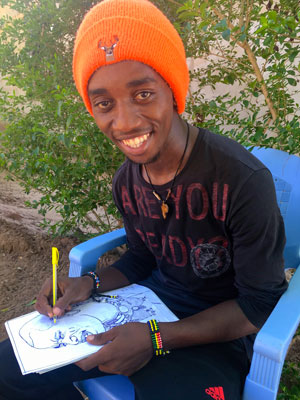 Isaac
Hello, my name is Isaac from Dar es Salaam, Tanzania. In my life I like to do arts and design, I am an artist painting different Tanzanian styles and my greatest dream is to become a very good and well-known artist and designer. My motto is « work hard today, succeed tomorrow ». My personal background is the reason why I am motivated and glad to be part of the project. I am also very inspired by it, and I am very happy to be part of a great team. We all believe that giving is receiving. I am currently in Germany for a one-year volunteer exchange programme working with the elderly.
Our Partner
Bethel Orphan Support Centre
Bethel Orphan Support Centre was established on January 2006, in Gairo, Tanzania. It is a registered non-profit, non-governmental organisation that has no political or religious affiliation. Simon Chacha created the centre to support orphans and vulnerable children. As an orphan, Chacha grew up in a difficult environment in which there was a lack of basic needs, whilst growing up, Chacha developed a loving and caring heart for these orphans and through time they have become his first priority.
Giving these children a better life has been his continual ambition.
CONTACT
Get in touch with us for questions or more information
Lausanne, Switzerland
+41 79 312 2367
hello@twigashouse.ch
TWIGAS HOUSE 1000 Lausanne IBAN CH37 0076 7000 E539 7744 6 Code BIC BCVLCH2LXXX